"The best speaker I have ever heard, and I listen to speakers every day."
Chicago
National Association Of Corporate Directors

"I have read much on generational behavior and attended other sessions; this was truly the best."
New York
Healthcare Association of New York State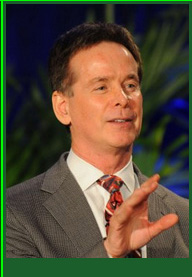 "I've heard a half-dozen speakers on similar topics and Chuck is by far the best."
Columbus
Columbus Metropolitan Club
"Brilliant."
Loma Linda, CA
Veterans Administration Medical Center
ALL GENERATIONS AND ALL STRATEGIES:
Chuck Underwood , founder and principal of generational consulting firm The Generational Imperative, Inc., provides training programs, consulting, proprietary research, and keynote speeches to organizations – across all industry categories – in:
•Generational Workforce Diversity And Human Resource Strategy;
•Generational Leadership And Governance Strategy;
•Generational Ethics – The Leadership Calamity Of The 1990s And 2000s And The Optimism For Tomorrow;
•Generational Marketing, Advertising, And Media Strategy;
•Generational Selling And Customer Service Strategy;
•Generational Qualitative And Quantitative Research;
•Generational Campaign And Legislative Relations Strategy;
•Generational Fundraising Strategy;
•Generational Event And Membership Strategy;
•Generational Patient Care And Behavioral Health Care Strategy;
•… and other niche generational strategies.
SIMPLY "THE BEST":
Underwood is one of the handful of pioneers who created, developed, and popularized the field of generational study. The principles he established over the past quarter-century – from his formal research and front-line work with clients in all industries – are now a permanent part of this discipline.
As you'll read in the testimonial comments that dot this website, he is also considered by audiences in the U. S., Canada, and western Europe to be the best presenter of these strategies: in his training seminars, workshops, and keynote speeches.
HIS BOOK IS THE BIBLE OF GENERATIONAL STRATEGIES:
His book is the comprehensive presentation of generational dynamics and business strategies:
America's Generations
In The Workplace, Marketplace, And Living Room
HIS PBS TELEVISION SERIES IS THE FIRST IN HISTORY:
On PBS , he is the host of the national-television series, America's Generations With Chuck Underwood, the first presentation of America's living generations in the history of national television.
AMONG HIS HUNDREDS OF CLIENTS:
His clients include Hewlett Packard, Macy's, Procter & Gamble, Coca Cola, Time Warner Cable, State Farm Insurance, Edward Jones, AAMCO Transmission Dealers, National Association Of Corporate Directors, World Presidents Organization, Associated General Contractors, U. S. Army, Navy, and Air Force, American Council On Education, Veterans Administration Hospitals, Mental Health Corporations Of America, American Association Of Advertising Agencies, Chief Executive Network, National Association Of Consumer Shows, American Society Of Association Executives, and hundreds more, large and small.
For information on bringing Generational Strategy to your organization, contact Chuck Underwood and The Generational Imperative, Inc. in Ohio:
PH: 937.247.1123 (Ohio)
Save
Save
Save